WIN 1 TRIP TO DUBAI

For 1 or 2 people

CHALLENGE over 2 Months From July 1st to August 30th, 2019

- MEET THE CEO DE IMPERIUM.

- DISCOVER THEIR PERFORMING ROBOT TRADING.

- AND....COME AND HAVE SOME FUN!

QUALIFICATION REQUIREMENTS :

- STATUS Agent = 1 place For DUBAI.

- STATUS Manager = 2 places + 500€ of Budget On site.

- 500€ de Budget Budget for the Round-trip Airplane.

- Hotel Paid By The Company (Half Board).

- Transportation From the Airport To the Hotel OFFERED.

- A PRESTIGIOUS GALA DINNER Evening.
FREE Until August 30, 2019
BIG Global Pre-launch BIG - FREE until August 30, 2019
Discover How To Achieve Passive Income From $50 To $72,900

With IMPERIUM 2 possibilities are available to you:
1) Train you with a trading expert and become as professional as he is thanks to all his winning methods.
2) Become a partner member of IMPERIUM and promote its services to achieve greater financial independence with passive income up to a maximum of $72,900 per month + other additional sources of income.
Personally, without hesitation, I took both possibilities for the same price.
THE MISSION OF IMPERIUM:
You give the best trading courses combined with a networking accessible to all, with a powerful leverage effect to allow you to self-finance your courses and even to earn passive, progressive and friendly income.
WHO CAN ENJOY IMPERIUM?
- To all people wishing to know and master all the basics of trading to move from novice to expert at the end of the course.
- To all people who are dissatisfied with their lives and ready to invest in themselves for greater financial independence.
- And above all to all LEADERS in MLM because, in view of the Business-Plan, it will be easy for them to quickly reach high incomes.
WHO IS THE EXPERT TRAINER IN TRADING AT IMPERIUM?
IMPERIUM provides us with a quality expert: Jérôme MANGIN (his list of achievements below).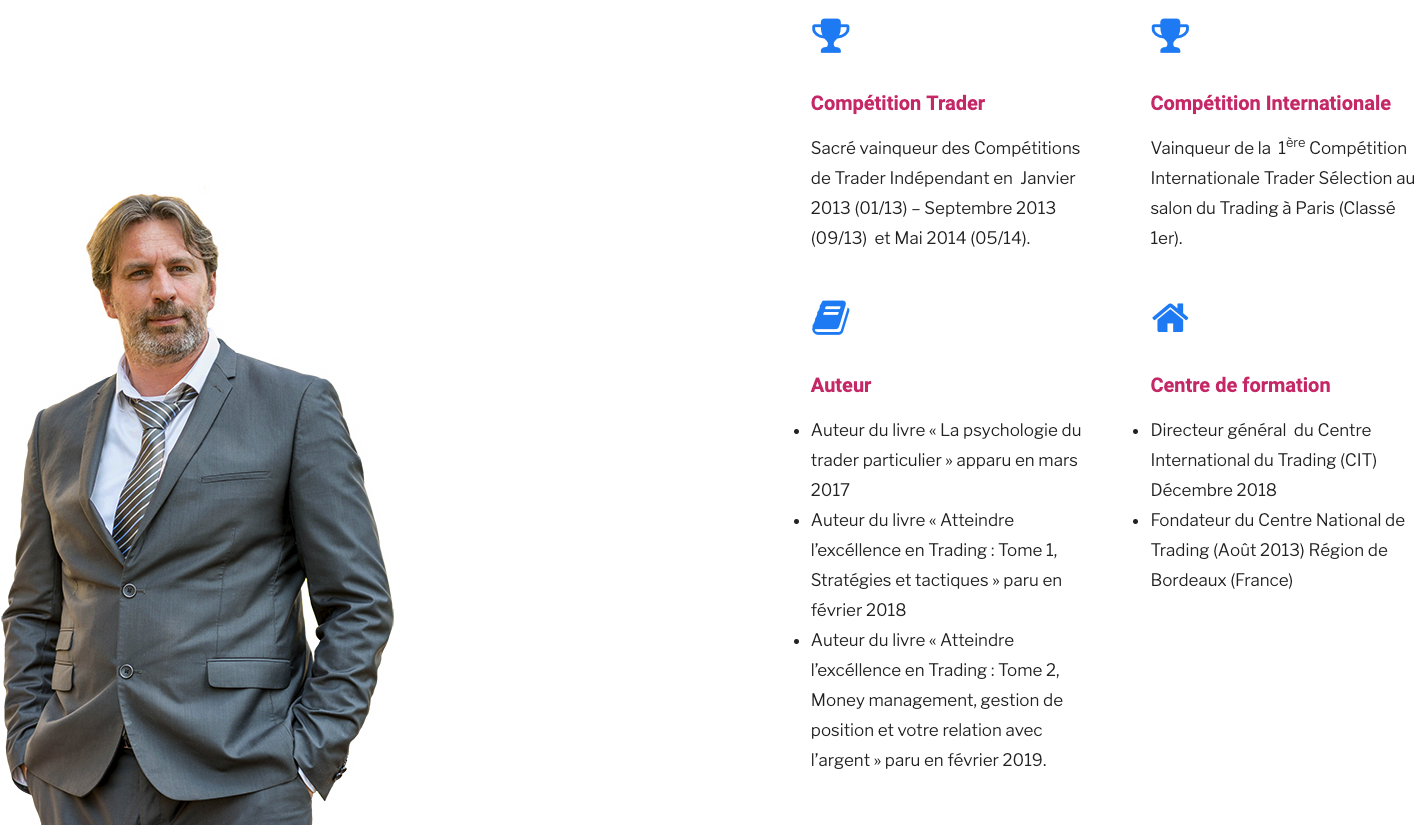 - Get trained with experienced and recognized traders such as Mr. Jérôme MANGIN.
- Learn more about and master the theory and then move on to practice.
- Receive all its analyses and trading plans.
- Benefit from from ongoing expertise as well as individual and collective coaching.
BECOMING A TRADER MEANS MASTERING SEVERAL FINANCIAL SKILLS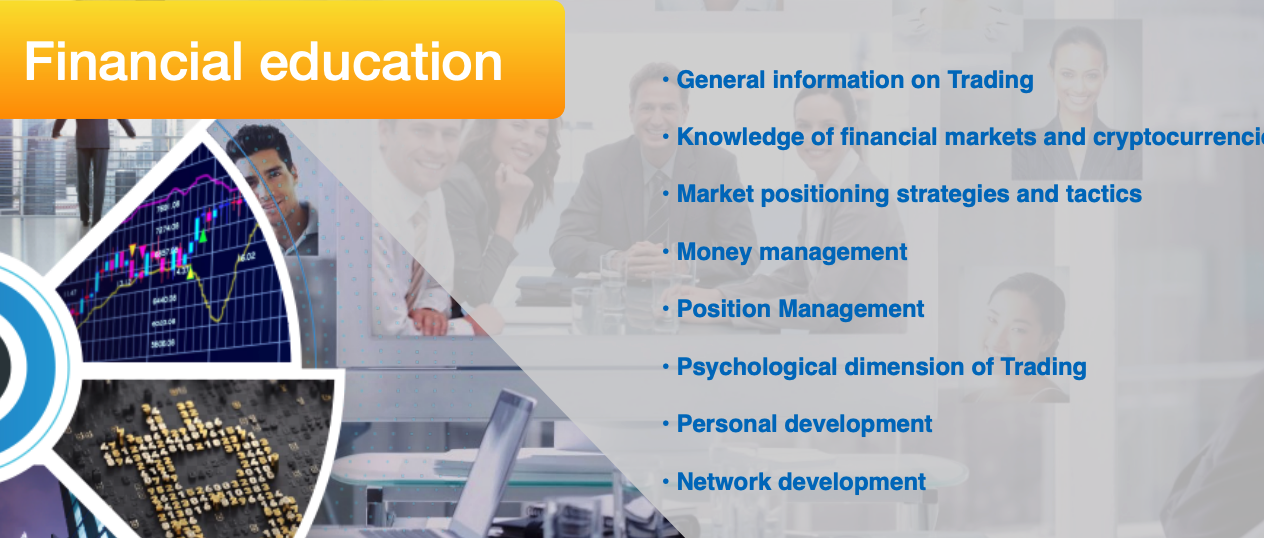 EXCELLENT NEW: Would You Like To Self-Finance All Your TRAINING?
If you wish, within 2 to 3 months you can have FREE LIFE courses!
Do you like trading, are you a passionate person or a beginner like me, wanting to earn more money?
Would you like to quit your job, get out of the routine and learn the secrets of the Traders without ruining yourself?
Discover the new company IMPERIUM which offers low-cost trading courses with the possibility of self-financing thanks to a viral and global affiliation concept that allows teamwork, even without knowing anyone to no longer pay for any training.
I have just received my first video trading training. It is explained in a very simple way. It's TOP!
I feel like I'm going to like it.
To REMAIN INFORMATION and KNOW HOW IT IS POSSIBLE,,
Enter your email below and find out how to Generate $72,900 in Liabilities
Once registered, without any commitment on your part, you will receive a complete documentation containing:
- A Presentation Of The Officers Of The Company IMPERIUM.
- The Detail OF INNOVATIVE IMPERIUM SERVICES.
- Partner Companies That Make This CONCEPT Successful.
- How to SELF-FINANCE AND PROFIT Your Subscription (which you can stop at any time).
- How to Start a Real International Career With IMPERIUM (from Agent to Director status).
- How to Earn $72,900 + BONUS Income.
MY FIRST DECISION
I will take the TRADING courses because I am interested in having better financial skills.
Coached by a trader like Mr. Jérôme MANGIN, given his track record, I know that I will have quality courses.
Quit learning as much to copy the best to know and master all the secrets of trading.
MY SECOND DECISION
I will also promote the services of IMPERIUM and take advantage of its highly profitable business plan.
IMPORTANT - WELCOME GIFT BONUS
For my friends and those who decide to join IMPERIUM to develop this business opportunity, you will receive a GIFT from me, personalized prospecting pages, if you wish. All you have to do is ask me.
I always give you the best of myself when I develop a business opportunity to see you succeed.

Public affairs presentations will also be held in Paris

If you are looking for a business opportunity and want to perform well in trading, IMPERIUM is the right place for you.
You are in the right place at the right time. See you soon in our team


INSCRIPTION GRATUITE :
FREE Until August 30, 2019
BIG Global Pre-launch BIG - FREE until August 30, 2019
Discover How To Achieve Passive Income From $50 To $72,900